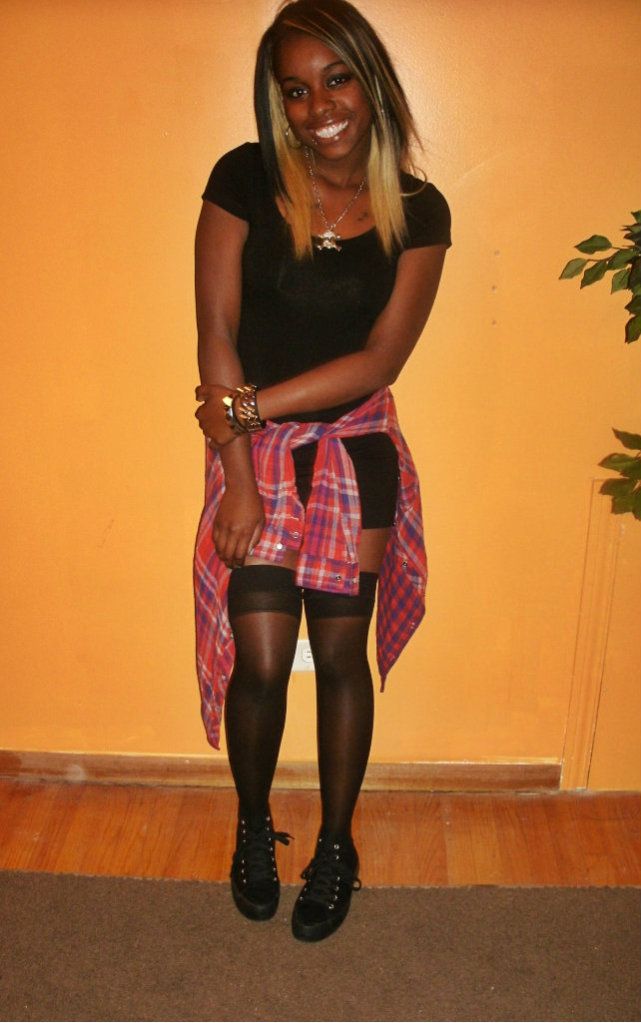 Dress: H&M. Shirt: Old Navy. Thigh-highs: American Apparel. Shoes: 67 from Akira. Necklace: IDK.
Again, on my stupid 90s style. I'm just gonna stop acknowledging that I'm stuck in the best decade ever. What it is, it shall be. Sounds profound, don't it?
I will brag about these sheer thigh-highs forever because they don't fall down. I hate thigh-high socks of any kind that don't stay put. Thanks, American Apparel!
Ugh, I'm so over school right now. Can't I just work and get an apartment like the rest of the 20-something world has already done? All of this work is annoying. I just wanna rest my aching foot and watch CB4.
Straight outta LoCash!
Crazy mothafucka named Gusto!
I fucked your wife, cuz ya bitch is a big ho
I'll fuck ya sister
I'll fuck ya cat
I would fuck ya momma but the bitch is too fat!
;)
*
if anyone got the title reference, I'll give you a big cookie.