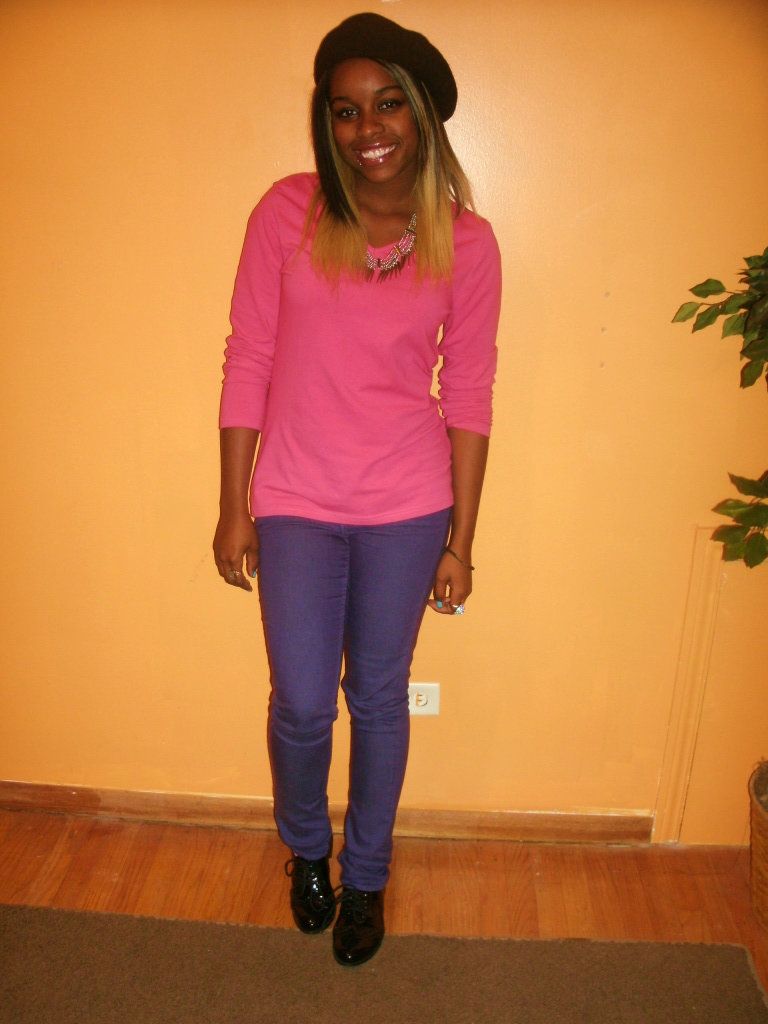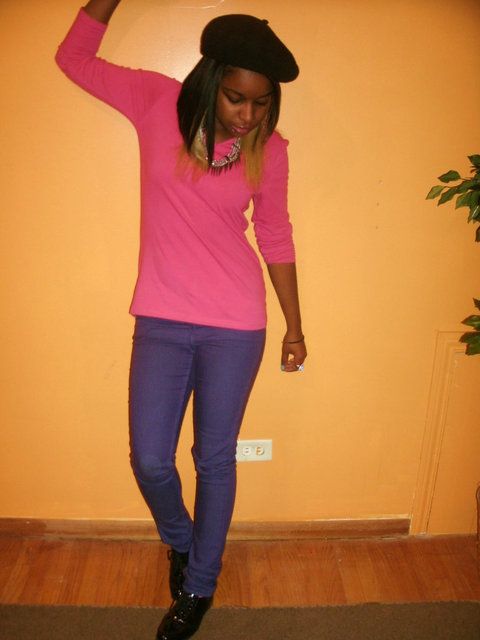 Top: My mom's. Pants: H&M. Shoes: H&M. Necklace: H&M. Hat: H&M. (geez.)
My skills at color-blocking have come to this. By the way, does anyone else think color-blocking is just another way of saying I'm too lazy to match? Throw this yellow shit on here with this pink shit on here and voila. You're a trend. Whatevs. I just really like bright colors and playing with them is fun!
This necklace goes with damn near everything. Perfect statement piece, especially because I can't wear earrings at the moment. My left ear hole is acting weird and its kinda gross in a TL;DR way and nobody needs to know all that shit so yeah...
BTW, does anyone dig the new Muse? People keep saying they don't like the dubstep they're experimenting with, but honestly, I don't mind and it sounds like what they'd normally do anyway because they put electronica in their music. Only thing that's funny to me is Matthew Bellamy stuttering his M's on "Madness." It sounds like Spongebob and Patrick stuttering Manray's name.