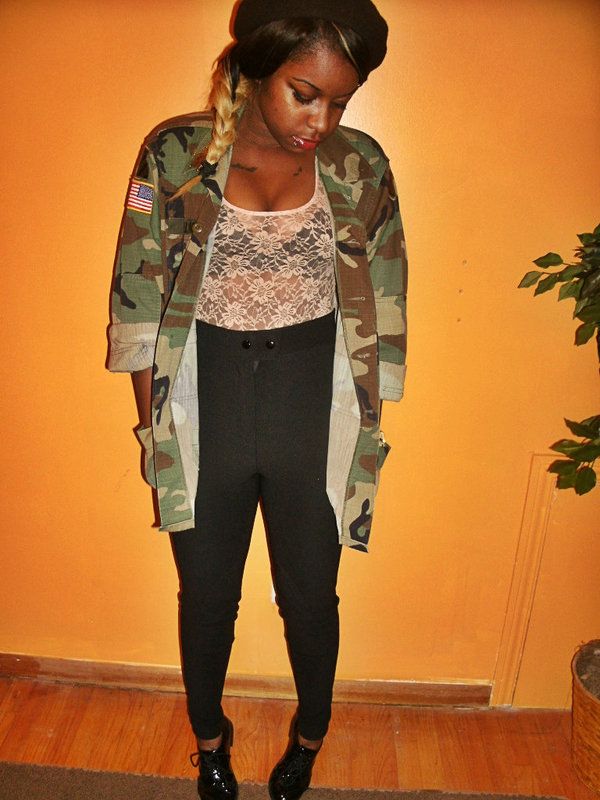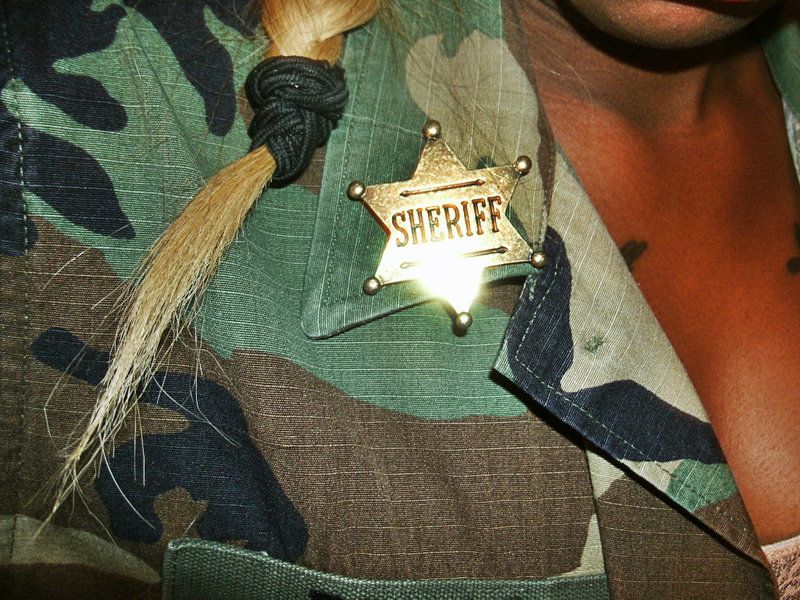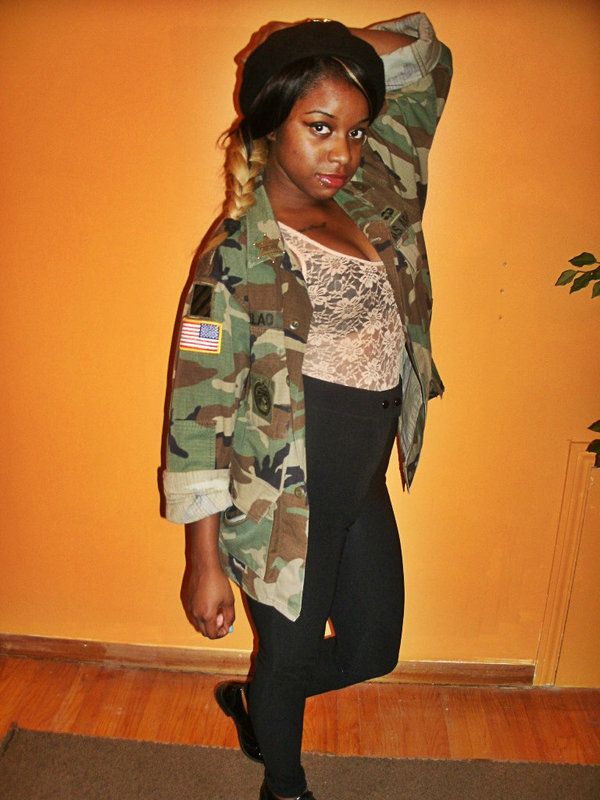 Jacket: Belmont Army. Pants: American Apparel. Shoes: H&M. Hat: H&M. Onesie: Forever 21. Watch: Urban Outfitters. Bracelet: Topshop.
I didn't realize that when I got dressed, I'd resemble Huey Newton. Or some other radical commie or whatever. I honestly didn't. The beret didn't help either. *Kanye shrug*
Holy boobies, this push-up bra is amazing. Once you get past the annoying frill at the top, which probably indicates that my boobs are too small for this bra, it actually does wonders. That cleavage does NOT exist in real life.
Currently working on some Q&A questions for a guy I'm going to interview later today. I want to post said interview on this blog so you guys can discover more great music because honestly, that's what I'd love to do! Show the world the music they don't know about, because there's more to music than what's on the radio. Soon as you start researching and taking to your computer, there's a whole new world of tunes just waiting to greet your ears. Without the internet, I would have never discovered Dizzee Rascal, M.I.A., Lady Sovereign (I was heavy into Grime when I started high school) Animal Collective, Bjork, and so many other artists who changed my life in some way or form.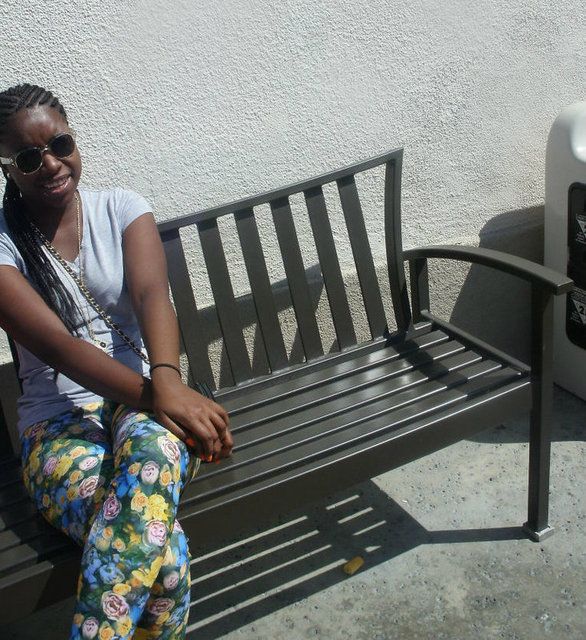 I have no idea why I wanted to include this photo from when I went to Los Angeles last year. Maybe it's my facial expression.