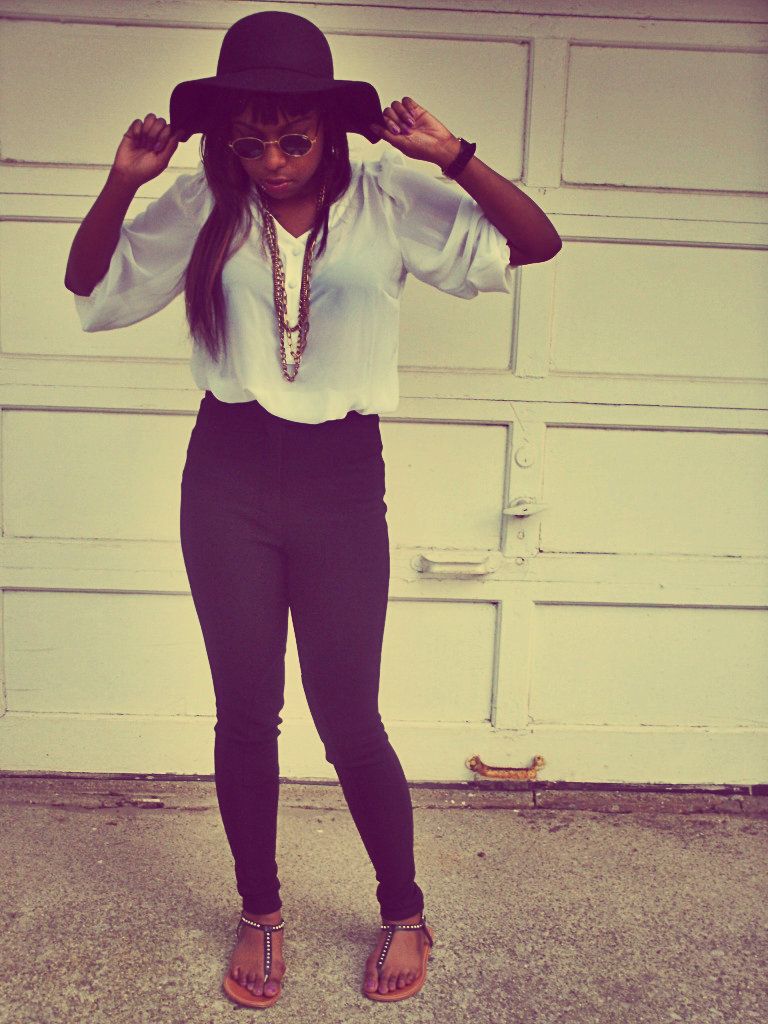 Hat: Urban Outfitters. Top: Sofia Vergara for KMart. Pants: American Apparel. Necklace: Forever 21. Shoes: Charlotte Russe. Sunglasses: Dollar Store. Watch: Urban Outfitters. Lip Gloss: Berry Wine by L.A. Colors.
Wearing a pretty classic ensemble today. I am pretty much in love with this floppy diva hat. It's almost too much but it is just perfection.
I guess this classic kick has me listening to some pretty 60s music. I honestly loved the way the music was produced. Lots of organs, wall of sound--thanks, Phil Spector!--and long ass breakdowns that were most likely the product of acid tripping. Here are some of my favorites at the moment.
Side note: Jim Morrison could get it back in the day.
Side Note: George Harrison could get it back in the day.
;)