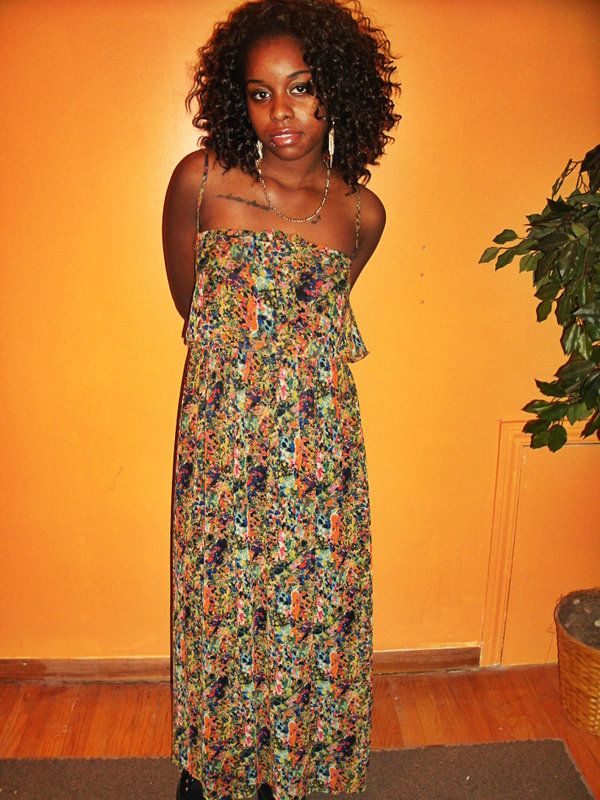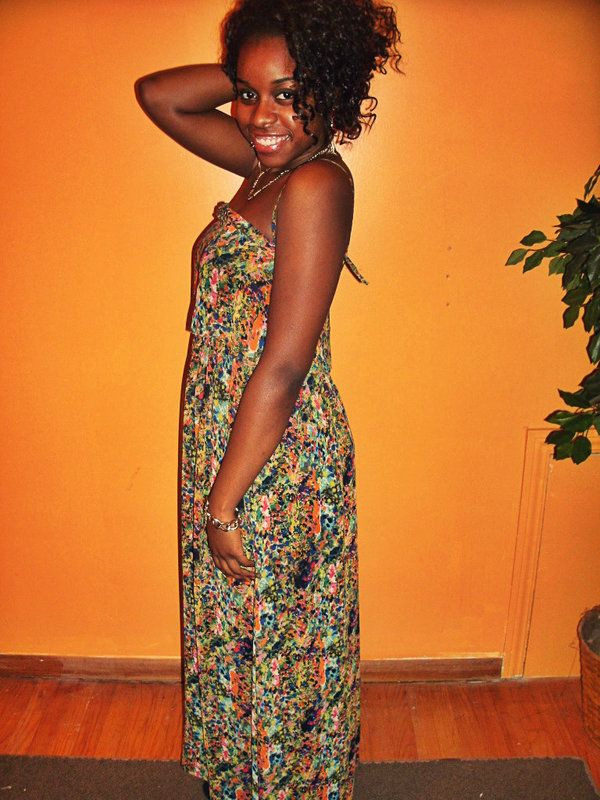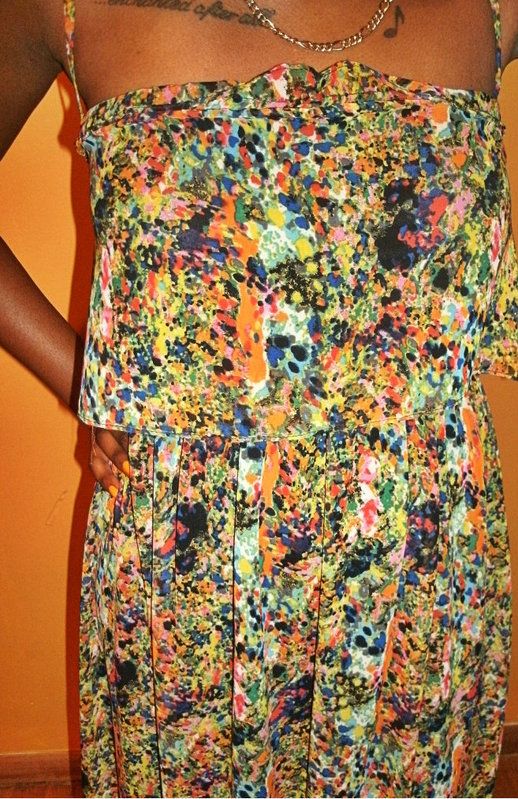 Jacket: Forever 21. Dress: Urban Outfitters. Shoes: Akira.
I dig this watercolor dress that I picked up for only $20 from the URBN outlet.Thought it was cool. Thought it looked UNIF-y. Digged that.
I don't dig that it fucking malfunctioned for almost no damn reason. In class. Almost showing my itty bitty titty. Not cool.
I would say that I'll never buy anything from them again, but I know I'm just bluffing. I like cheap clothes. Nothing a safety pin and crossed fingers can't fix, right?
So what's new in the terribly dull life of Aspyn Jones? Nothing much. I'm still working at Topshop. I still wonder how I make it through such long days without dying. It's always 'run these clothes.' 'Go help this annoying customer.' 'Go deal with some skanks you can't fucking stand.' But every two Fridays my pain and anguish is justified with a significant increase of the sum in my checking account. That eases the pain.
I'm going to Champaign next week for Halloween. I've done it every year since I was a freshman. Half a plan to see my best friend Danielle--who also has a
blog
--half plan to party with a bunch of beer-drinking bros. While I consider them the lowest denominator of men, I have to admit, it is quite fun to party around them, especially because I'd only be taking them in small doses. The bro-ness of university does not appeal to me whatsoever. Ick. Also, in November I'm finally catching Crystal Castles with a friend. And in March,
LOCAL FUCKING NATIVES IS COMING BACK TO CHICAGO!!!
I'm so geeked, because I have planned to see them before, but just never got the chance. Their new album is coming out soon, so they're finally touring again. Soon as those tickets are on sale, they are getting nabbed by an anxious me. I can just imagine myself singing my soul to damn near every fucking song from
Gorilla Manor
.
Oh yeah. And I got new glasses. :)