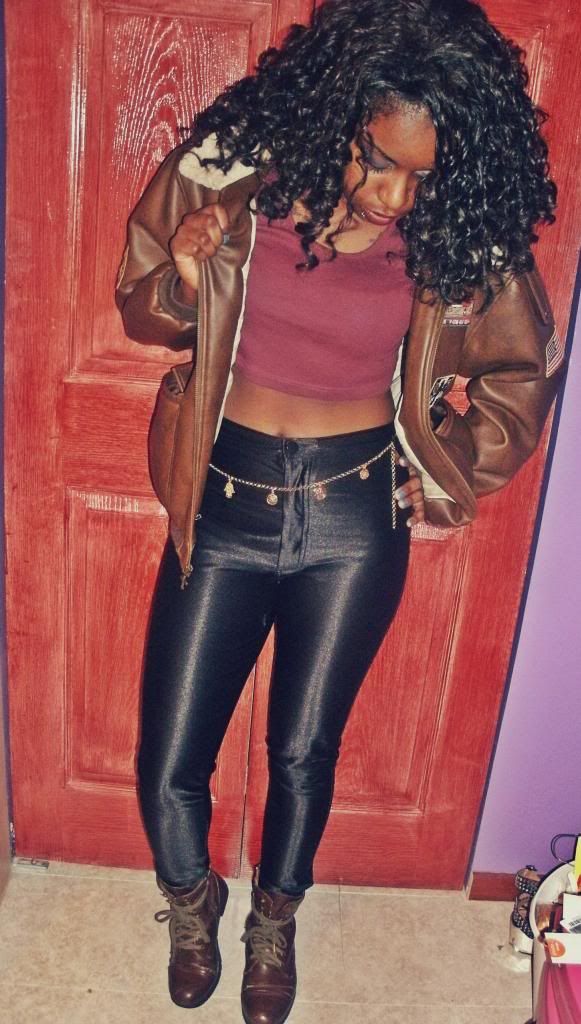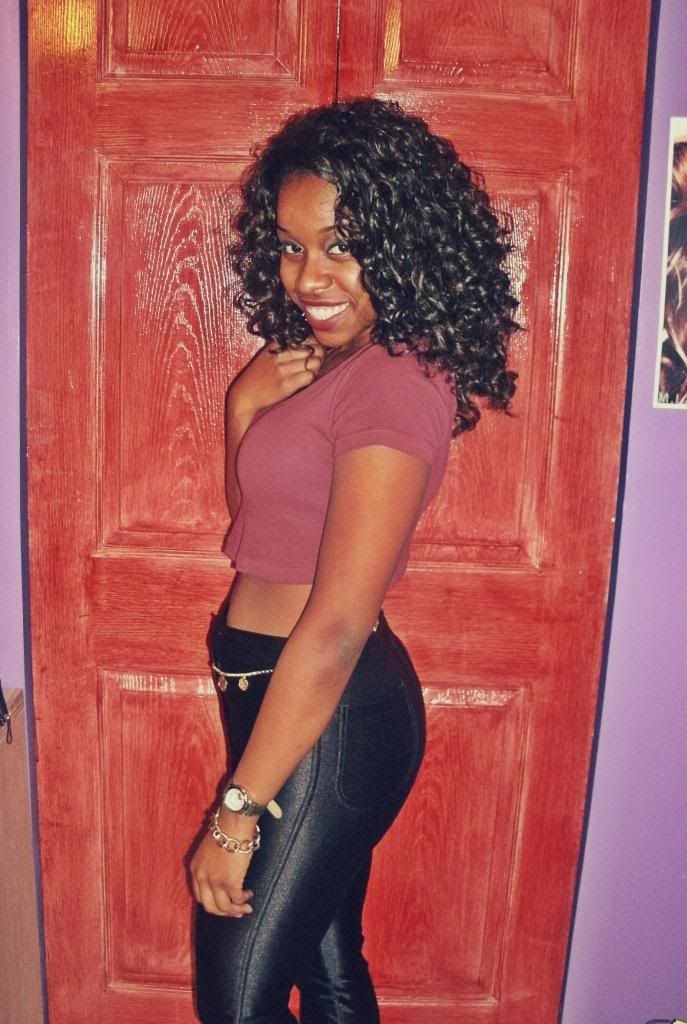 Pants: American Apparel. Top: Topshop. Boots: Forever 21. Belly chain: Topshop. Coat: Stolen from my br

o.
I really love the 70s feel of this outfit. The chain and the high-waisted pants with a burgundy crop top--deep reds were a big color in the 70s--really accent my figure. I put the last one up on Facebook and got a jillion likes. Eeesh. I never thought I'd be showing my stomach this much lately. Usually I hate my non-entirely-flat torso. I am discovering the "challenging world of bare midriffs" according to Cher's stepbrother Josh. (I LOVE CLU

ELESS!

)
There is way too much damn American Apparel in my closet. And with the introduction of my new job, I'm pretty sure I'll have too much of their clothes in my closet too! But I must say, Topshop has the most AMAZING jeans. The Leighs fit me so well. I always worry about the excess knee fabric--ANNOYING--and the gape in the waist. If you have a big booty so they call you big booty, you can never find jeans that won't protrude in the back. But the Leighs are like jeggings. Thin fabric, but totally wor

th it.
What have you guys found in the past after years of thankless searching?