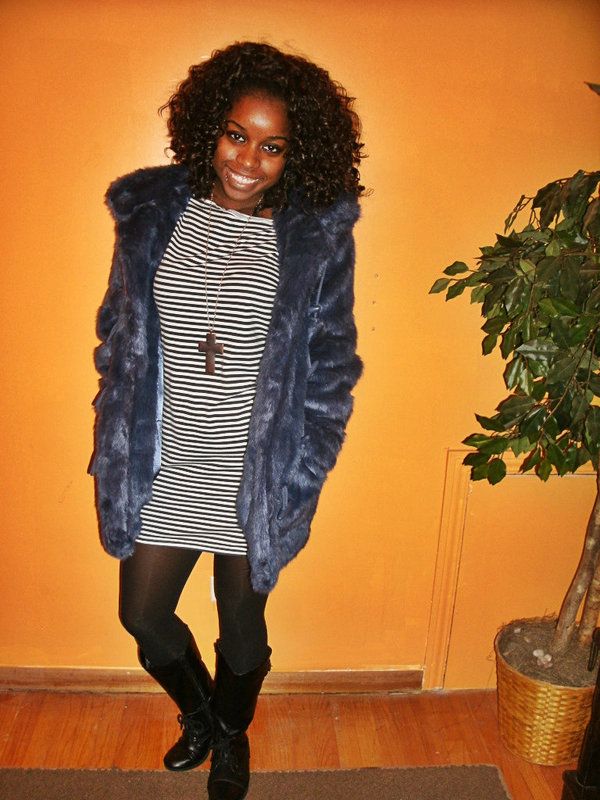 I give you...the hooker coat.
I love this coat. This coat is awesomesauce. This coat is everything to me. The only thing that sucks is that it sheds like all hell. You have no idea how fucking annoying it is to spit out blue fur every two seconds, or have to use your dirty fingers that just gone done touching gross things in the subway to pick fur out of your mouth. Bleech. I need hand sanitizer on deck and looooots of it.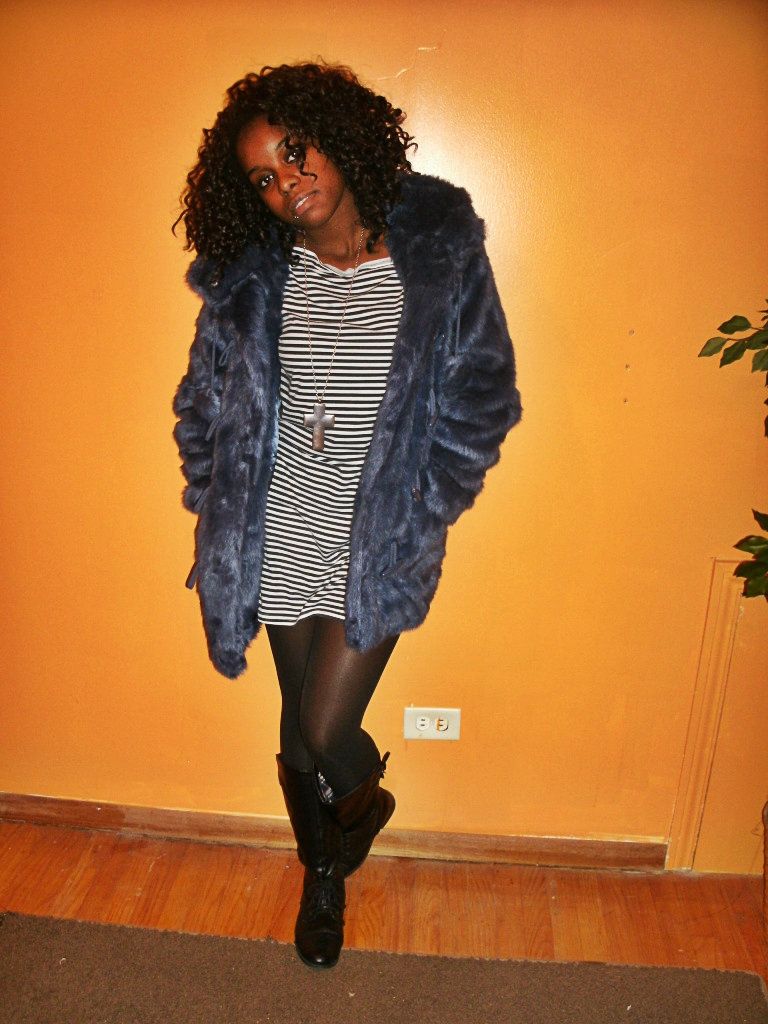 Coat: Topshop. Dress: American Apparel. Necklace: Forever 21. Boots: KMart
I've always loved colorful faux fur. It's such a diva-like addition to a simple outfit. When I was younger, I had a big ass pink one that was waist-length. People made fun of me, but I gave no fucks. It was just fabulous. GoJane has some too, and I'm shocked because most of the stuff they have on their site doesn't go over maybe $80. But look at these bitches!!
Fabulosity can be yours for just $125!
In other news, I FINALLY got the new David Byrne & St. Vincent CD. Can't wait to hear it.