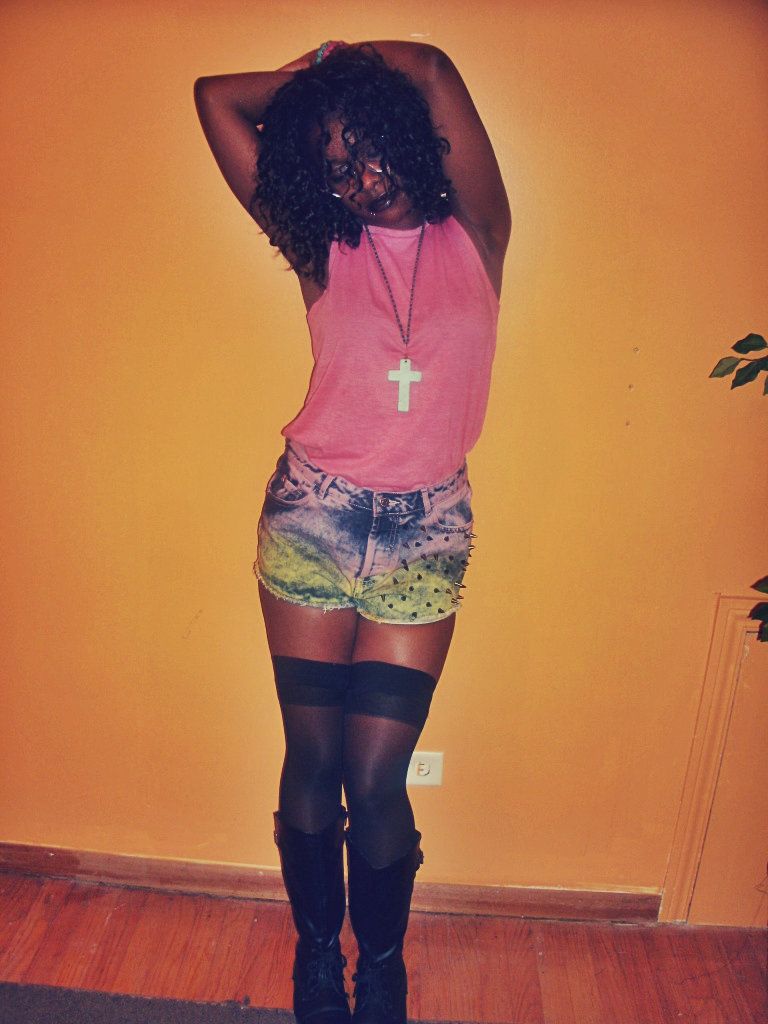 You guys like this filter?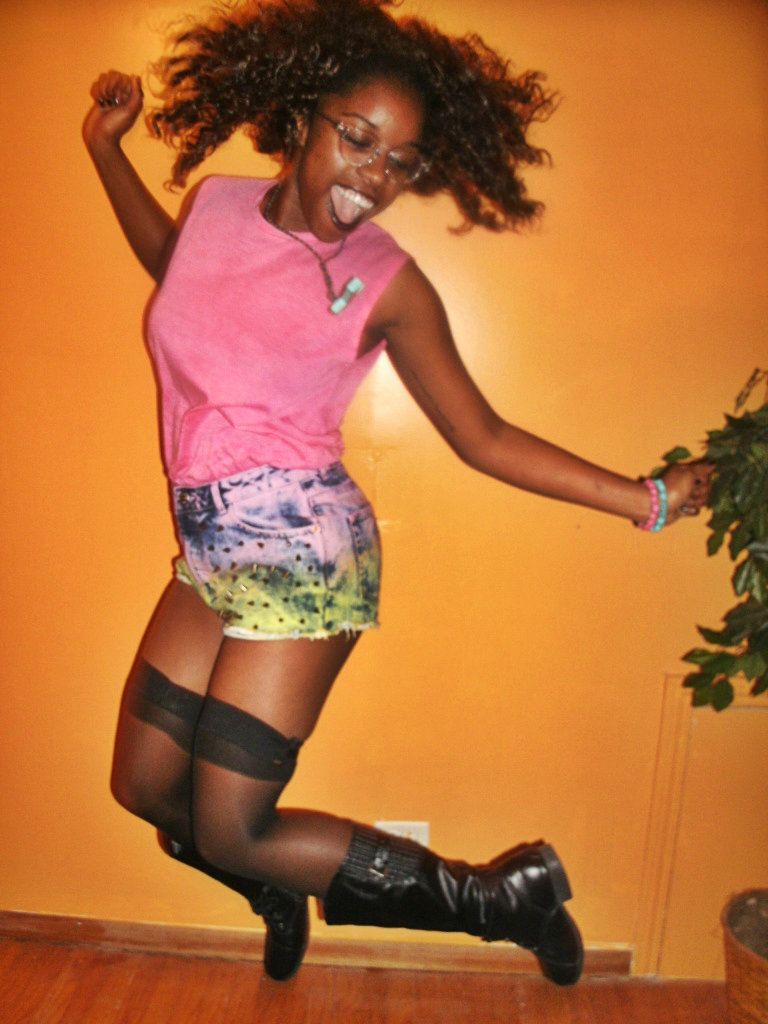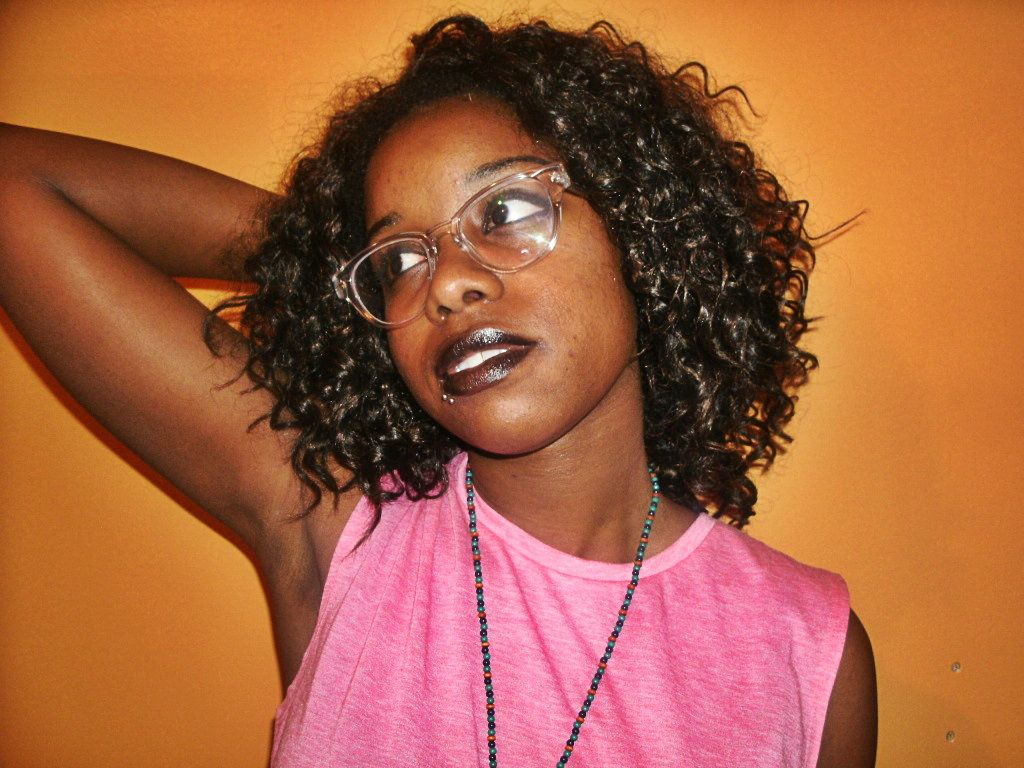 Top: Topshop. Shorts: Topshop. Thigh-his: American Apparel. Necklace: Forever 21. Boots: Bongo for KMart.
My love for these glasses has grown tremendously. Yes, they fog up a lot and I have to keep making restroom trips to clean them off, but when you only pay $18 shipping for what would have cost well over $100, you tend to not give a fuck about some technical details.
LOVE the shorts. That tie-dye job is amazeballs. These will definitely be my summer staple shorts...when summer comes back around...in like 6 months. Don't exactly know how I will get those bitches clean without all the fucking studs falling off, but yeah...practicality? What the fuck is practicality when you can look cute?
This outfit is actually really old. Okay, not like, ancient old, but I took these a while ago. Just now putting them up. Yes. I am a lazy fuck. But I'm trying real hard to not be. Even though I am failing at that. No, seriously. I'm only one page away from finishing this stupid ass paper but I keep going back to Facebook to derp around and on YouTube to watch Nicolas Cage rage in a tremendous fashion. LULZ.
Oh, deity help me. I'm crushing on yet ANOTHER white man. GAAAWD what the fuck is up with me and Caucasian persuasion? I'm the weird black girl who spies on the hot white guy and dreams of a world where socio-economic fuckery doesn't keep us from holding hands in public. -_-
By the way, I hope you guys aren't squinting trying to read my nonsense.