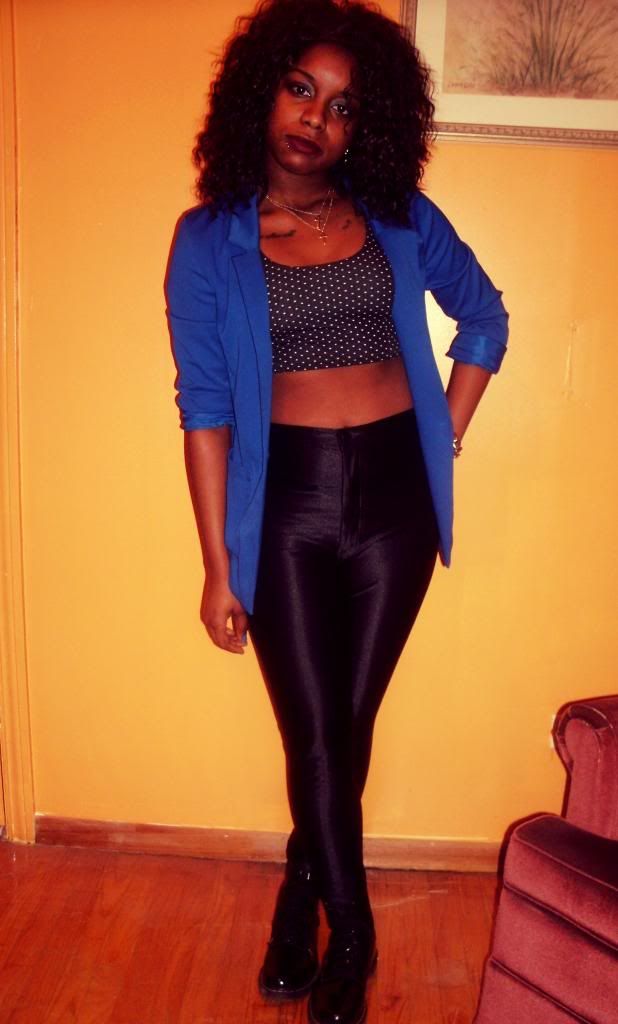 Top: Urban Outfitters. Blazer: H&M. Necklace: Nastygal. Pants: American Apparel. Shoes; Doc Martens.
The pants have made another appearance. What can I say? They're fabulous. I'd make a short little anecdote about this outfit--another 90s channeling, yadda yadda--but I have to tell you guys something.
DON'T. EVER. FUCKING. CATCH. STREP. THROAT. THIS SHIT SUCKS SO MUCH FUCKING BALLS, IT IS RIDICULOUS. IT HURTS TO SWALLOW. I'VE BEEN THROWING TEMPER TANTRUMS LIKE A CHILD. I SKIPPED WORK AND SCHOOL ON TWO SEPARATE OCCASIONS BECAUSE I JUST CAN'T DEAL. UGH. FUCKING BLOODY HELL.
*composes self* Okay. That is all. By the way, the title is inspired by Rooney and my blue blazer. I miss the days of those pop-punk bands when they were super relevant. And with Fall Out Boy reuniting and stuff, it makes me wax nostalgic. Back in high school, all I did was fangirl over FOB, My Chemical Romance, and Panic! at the Disco. (Other bands too, but they were my top three.) *sighs* Those were the days.