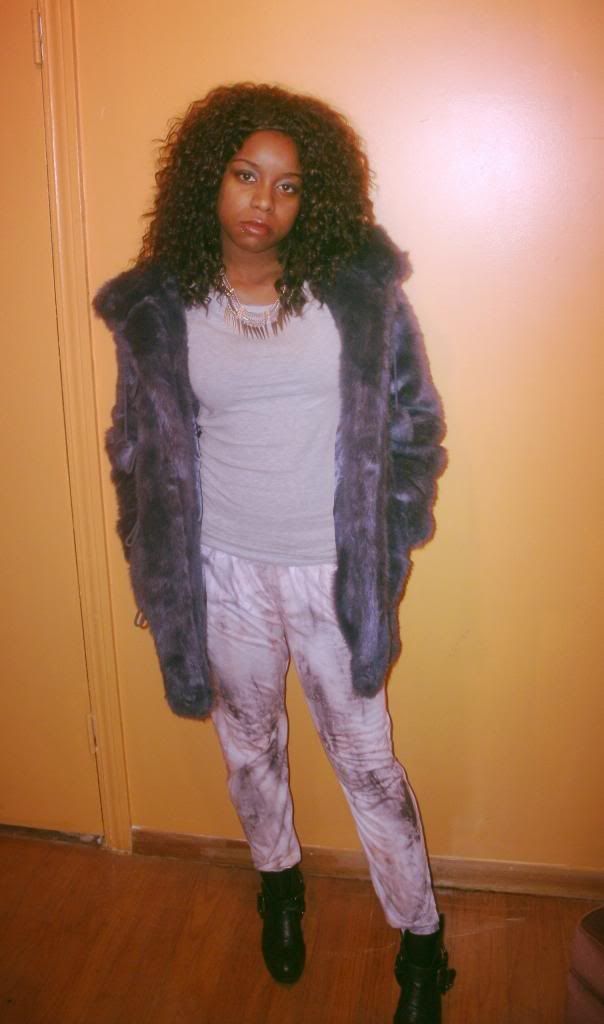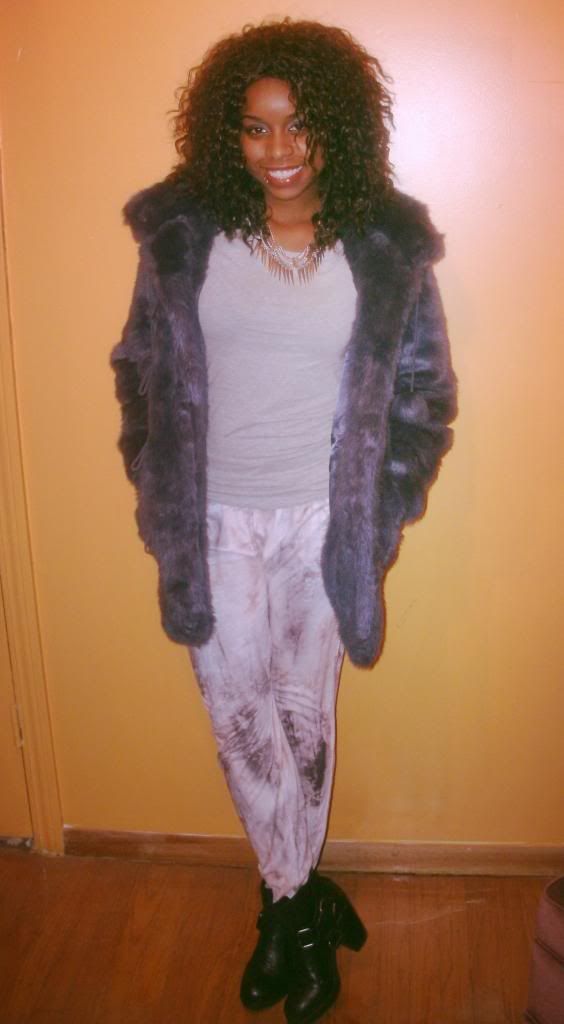 Top: Random. Coat and pants: Topshop. Shoes: Urban Outfitters. Necklace: H&M.
My sickness is almost over and I'm so happy. The time spent wallowing in pain, not going any-fucking-where, and watching damn near all of my True Blood DVDs has been put toward basically nothing. Today I have to haul ass on my studies. Not exactly happy about this. I have to call a bunch of people for interviews for my journalism classes. Can I just say that I'm just about sick of school and can't wait for it to be over? All I want to do is move to Chicago, continue working at Topshop, and hopefully land a paid internship somewhere before I decide what I want to do next. Whatever that is, it has to involve traveling. I love you Chicago, but after a while, I just want to go somewhere else. Though I really do enjoy the limited places I've been here (I don't live there at the moment, so I get out less frequently) like Reckless Records in Wicker Park where I can get CDs for a dollar or two. Or the Indian restaurant Sultan's in Wicker that I stop by to get a good chicken shawerma between classes. Or the cool sex stores in Boystown where me and a friend have purchased a good toy. (I need another one, come to think of it.) Anyways. Yeah. (See, I really don't get out that much lol)
I love these pants I bought from Topshop. They were only...what, $15 when all was said and done? I get 25% off sale items and 60% off regular items. Sounds awesome, right? We only get four pieces of said 60% off items lol. They don't wanna spoil us TOO hard. I bought the coat when I first started working there. It went from $150 to a whopping $40 when I snagged. Yeah. I like sales.
Food porn outburst. It happens.