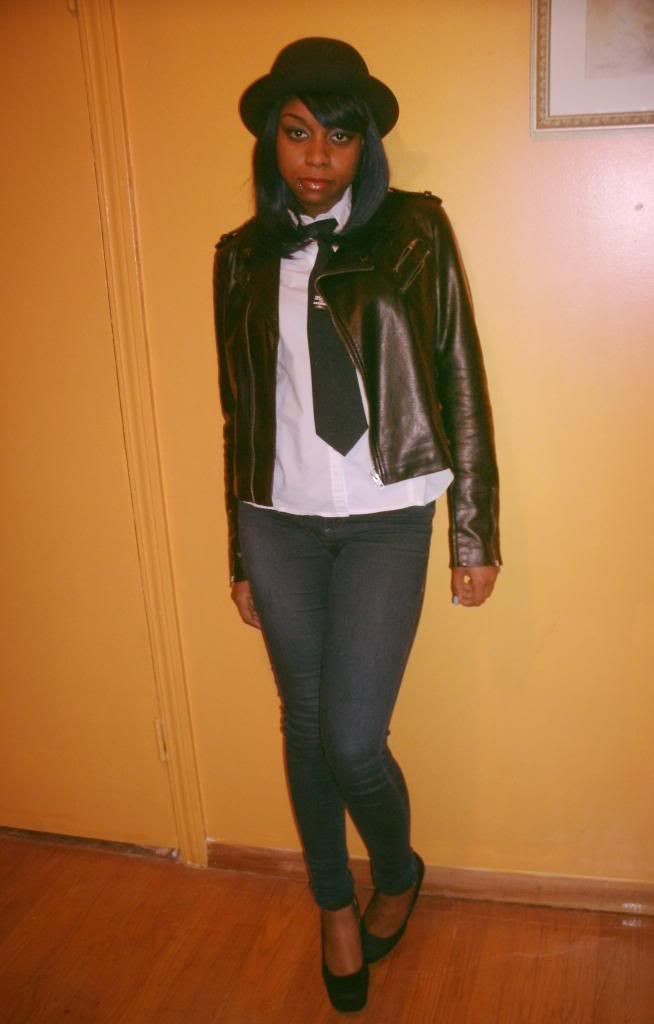 Jacket: Forever 21. Pin: Hot Topic. Jeans: Topshop. Shoes: Kmart. Hat: H&M. Tie: French Toast.
I suck with these regular postings, I know. It's terrible. Ignore my lazy shit for brains, please.
Decided to be a dude in heels a few weeks ago. I think it worked out well. I wore ties in high school circa 2008 because I was fascinated with androgyny. Hence the tie, bowler hat, and button-up. Or button-down. Seriously, who decided to call it two different things?

I'm on my spring break and I'm doing absolutely nothing. Everyone else is getting shitfaced and living it up. I'm at home being a dork. *rolls eyes* CAN I FUCKING MOVE OUT ALREADY???
This band's been doing a good job of easing my pain. They might do the same for you. If not, you just suck. (Fun fact: Brits simply make better music.)