Instead of going out into the Sahara Desert to partake in 4th of July activities, I thought of something way better: take a sequin mini, and style it three ways. Here we have the copycat Sienna Miller, the Semi-Platonic-But-Not-Really Date, and the Me-and-My-Girls-'Bout-to-Regret-What-We-Did-the-Night-Before.
Outfit 1: The Copycat Sienna Miller
Before you peep my outfit, check out Sienna Miller's look in an old NYLON magazine.
From the 80sPurple Website
I got the inspiration because her look was so playful yet pulled together. If only I had black Creepers, I could have really managed a copycat style, but lo and behold, I bought the white ones. Anyhoo, scroll down.
Shirt: Miley Cyrus for Max Azria
T-shirt: Forever 21
Skirt: Random Beauty Supply Store
Shoes: Creepers by Demonia
Sunglasses: H&M
Sequins in the daytime may scare people, but if you tame everything else and treat it like its a normal piece, then you should have no problem. Even the Creepers are casualized when you throw on a denim shirt.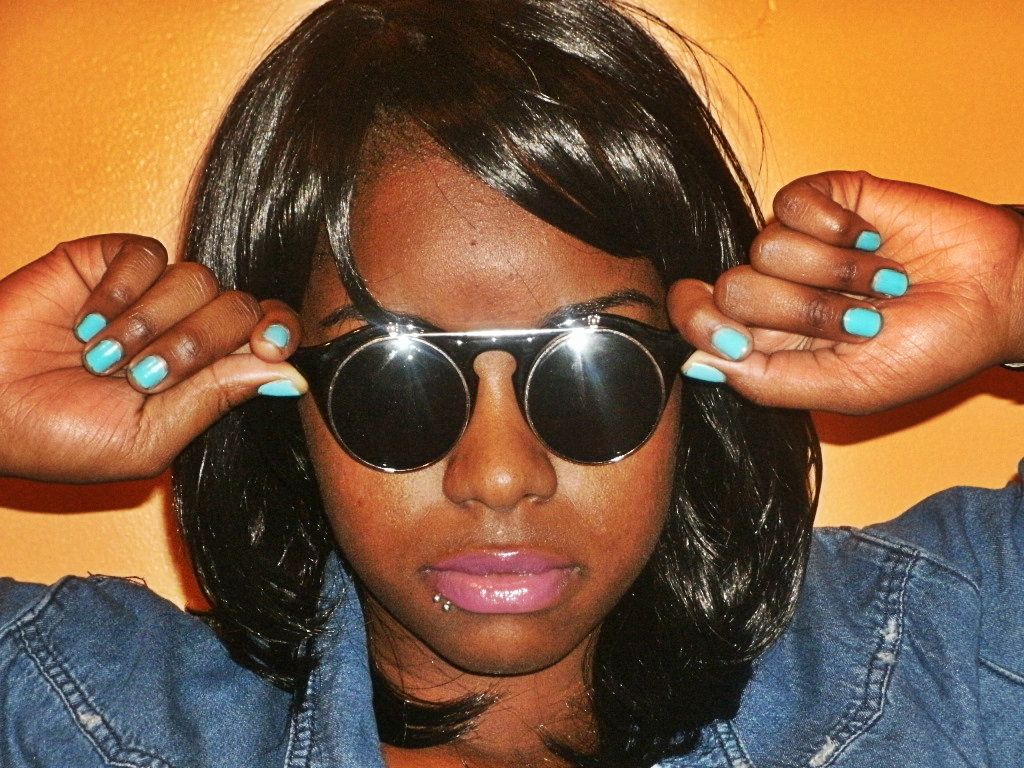 I freaking love these sunglasses.
Outfit 2: The Semi-Platonic-But-Not-Really Date
Blazer: H&M
Necklace: Forever 21
Shoes: Urban Outfitters
Bag: H&M
Flirty but not really flirty! For the girl who can't decide if this guy is actually worth something or is just a jerkass who's paying for dinner and movie to get his dick sucked in the end. The cross will let him know to keep his distance, but the heart lets him know that he may get some loving if he plays his cards right. Plus, adding a blazer just makes you look smart, right? You can't be that skanky if you're wearing a very prominent symbol of the business world. No matter how boldly colored it is.
Outfit 3: The Me-and-My-Girls-'Bout-to-Regret-What-We-Did-the-Night-Before
Jacket: Forever 21
Mesh Dress: American Apparel
Necklace: Random store
Shoes: Forever 21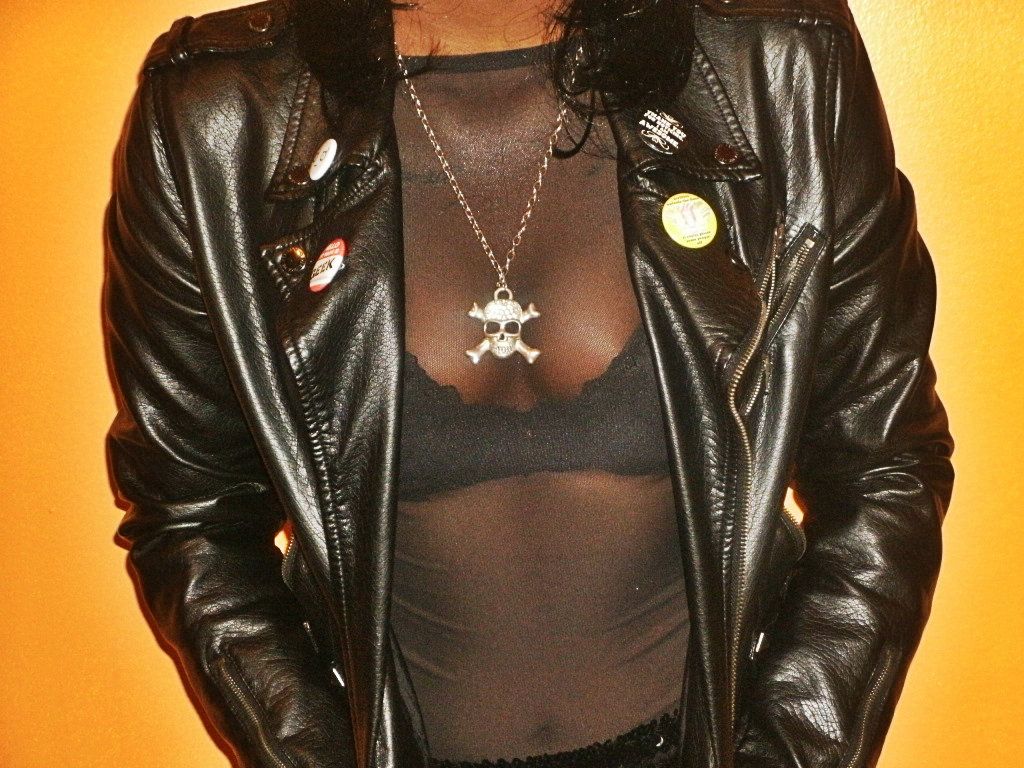 If your goal is to be naked, you are looking for trouble. Add the leather jacket, and...yeah. Basically, the whole point of this look is to be as skanky as you want. You're with your girlfriends, and they don't care, because they most likely look the same. I wanted a badass look. But because I can't be too naked, I decided the leather jacket would cover me up. Open-toed booties are a bit masculine, to complete the look. And the drunk texts you sent to your friends the night before? Priceless.
Happy 4th of July, everyone! Let us congratulate the country that's slowly fucking us in the asses without Vaseline with fireworks and unlimited liquor!