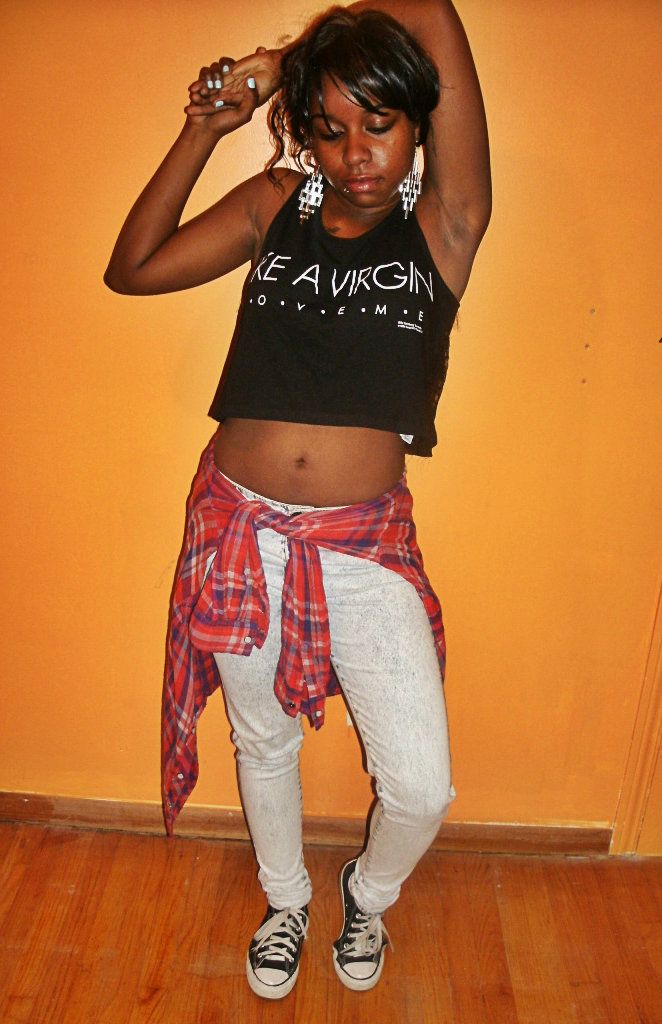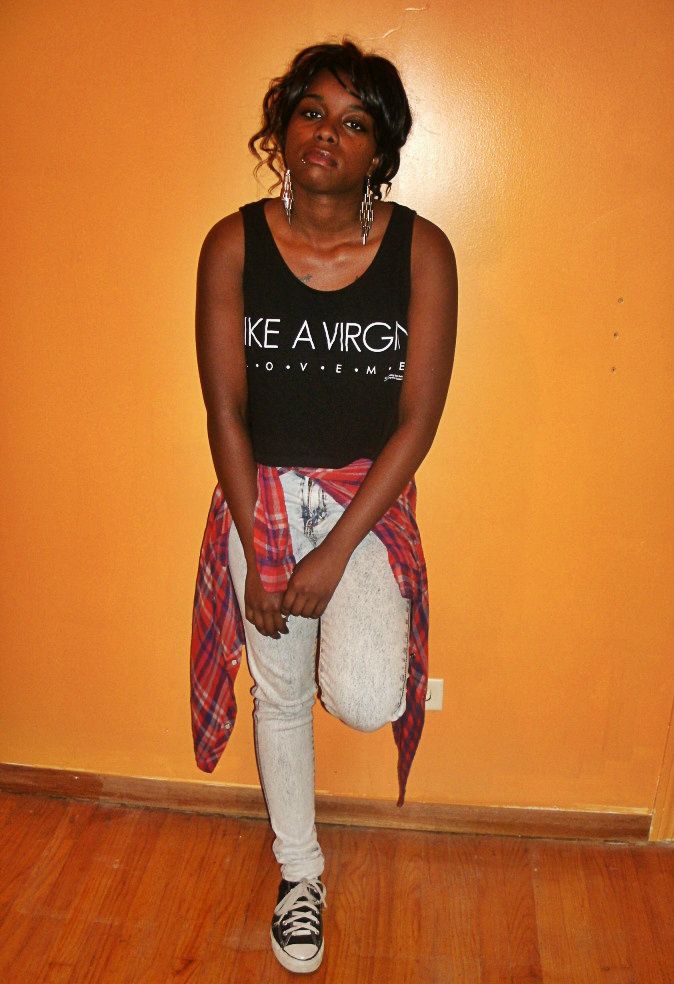 Top: Forever 21.
Flannel: Old Navy. Jeans: H&M. Earrings: H&M. Shoes: Chuck Taylors.
Still stuck on 90s mode as you can see. Wasn't that last post enough?? Guess not.
I was going through some old
Subterranean
vids I had saved on the telly. You know, because the powers that be have nixed the show and now I can't delete the videos because they're basically all I have left? Anyways, they did an episode with VMA performances. Most were from the 90s. Like Trent Reznor bathed in an overhead bright light, singing "The Fragile," looking gorgeous while doing so. Or RHCP playing "Give it Away" while a bevy of random ass people got on stage. Or Eddie Vedder looking so sincere--and kinda whacked--while singing "Animal" while his smelly-looking bandmates played along. Mmm. Eddie Vedder could get it back in the day. Yes, his voice is really weird, and he looks kind of odd, but like I said. In his youthful stage, he was a hottie. MTV, re-take notes. That was good shit. No matter how many teen pregnancy shows or fake ass dating programs you throw on that channel, nobody will forget about awesome it used to be.
By the way, I started a new Tumblr, so check it out!
http://thatblackhipsterchick.tumblr.com/