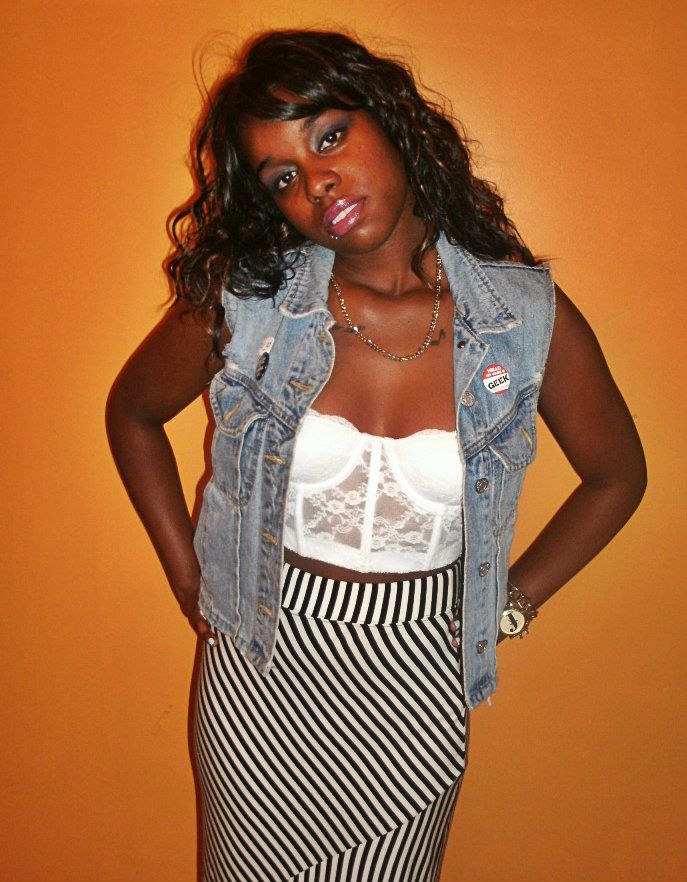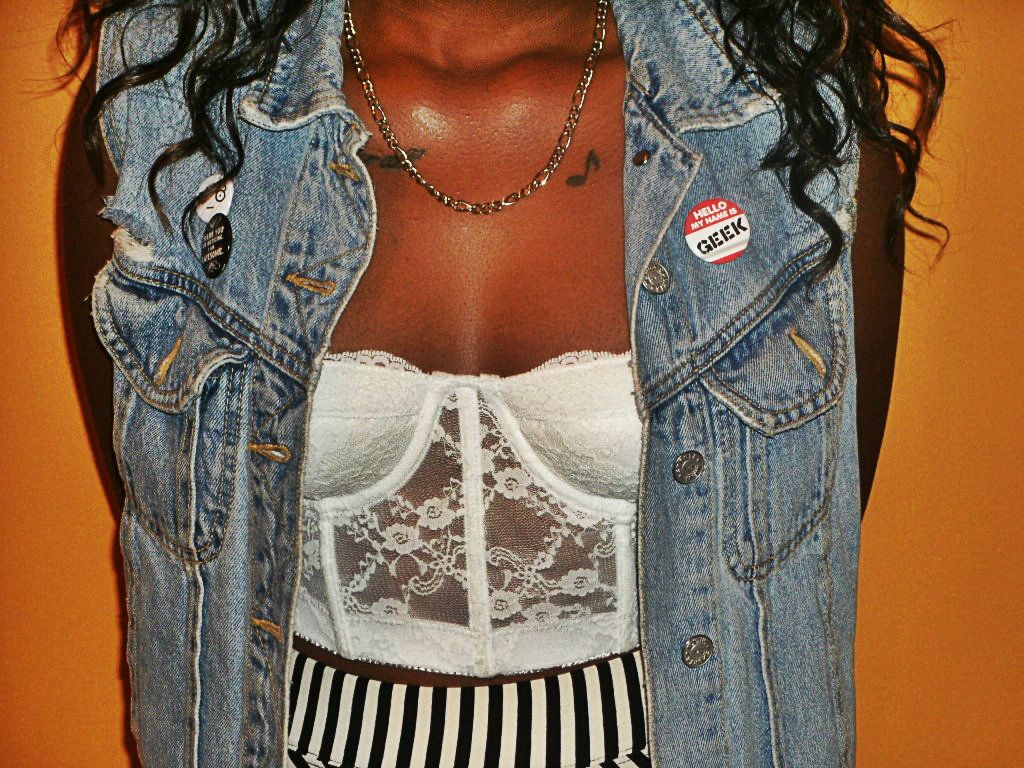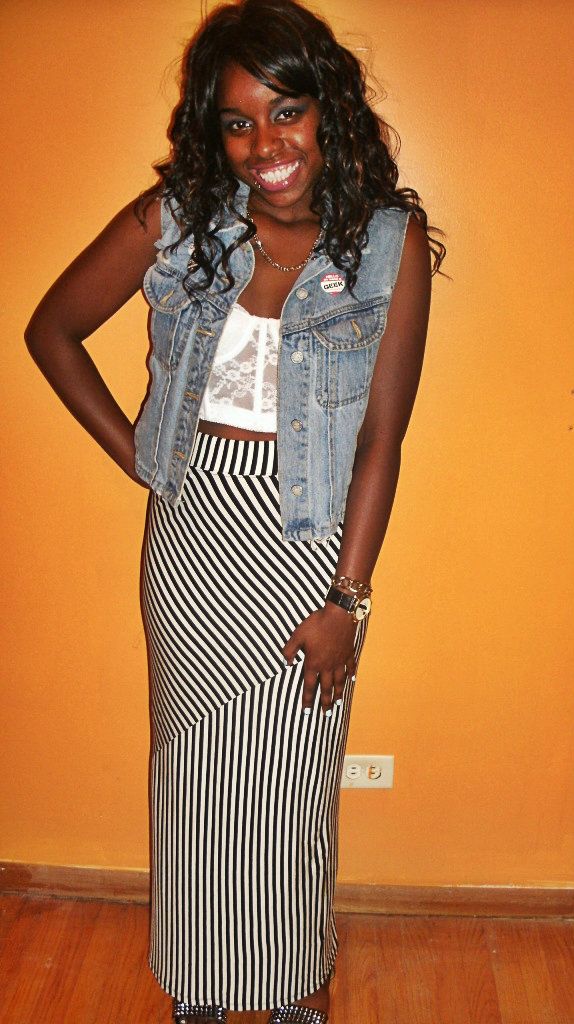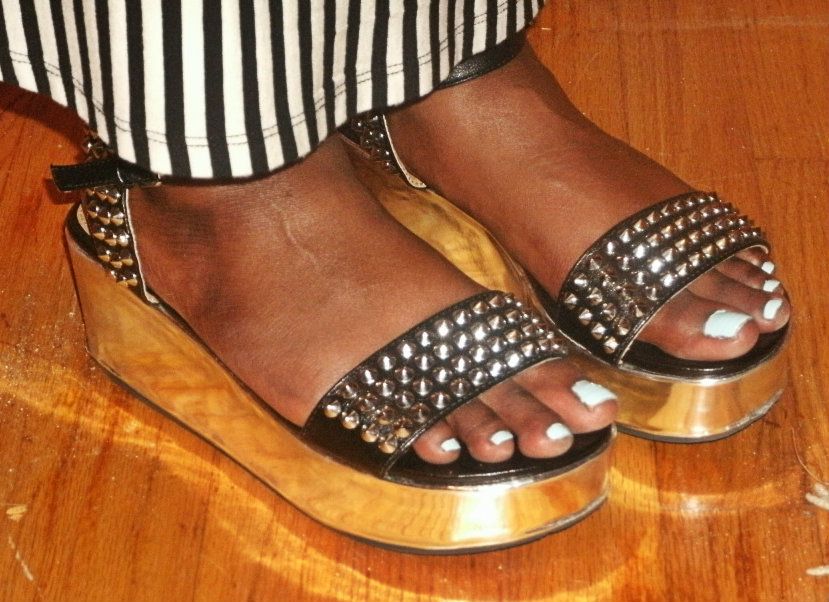 Vest: My mom's! Bustier: Forever 21. Skirt: H&M. Buttons: Hot Topic. Shoes: Urban Outfitters.
My nakedness does not fail to amaze me. I have managed to snap up three bustiers from Forever 21, in pink, black, and now white. There's just something about an extra push that makes me feel like I actually have breasts. But I have this modesty complex, so I threw on the denim vest, which, according to my friend makes me look like Beyonce in the "Best Thing I Never Had" video. Originally was wearing wedge booties, but they were cheap as fuck so they basically started falling apart. Brought back-up flippy floppies but then changed into my UO flatform sandals.
Word to the wise:
Do not buy shoes from Urban Outfitters.
If you value your feet and do not want them to bleed, be in pain, or whatever else can happen to feet, stay the fuck away from UO. I'm sorry, but after my third or fourth pair, I think I'm finally learning my lesson. They are cheap and they reel you in because they look good. These sandals are no exception, as they scratched up my ankles with the strap, but are otherwise just fine.
In other news...
My style crush!
Shelley Mulshine
and her adorable, girly and preppy looks. I love that she basically looks like she came out of
Clueless,
one of my all time favorite chick movies. Thigh highs, hats, structured purses, band tees, and ultra feminine accents like lace and pink are part of her style. I really love how she makes even the simplest of outfits look extremely chic.
Who is your style crush of the moment?\