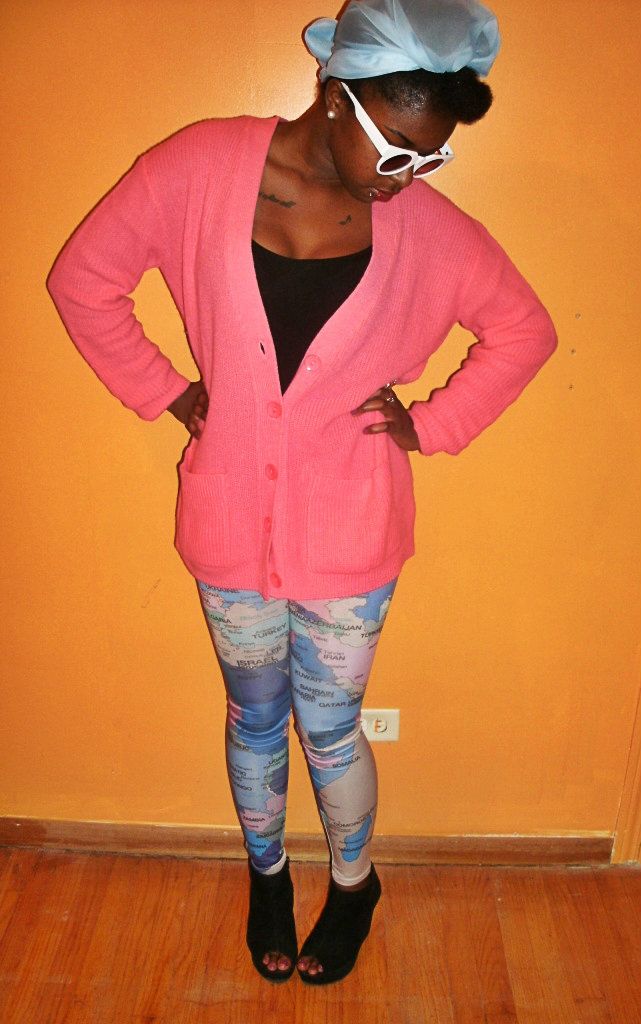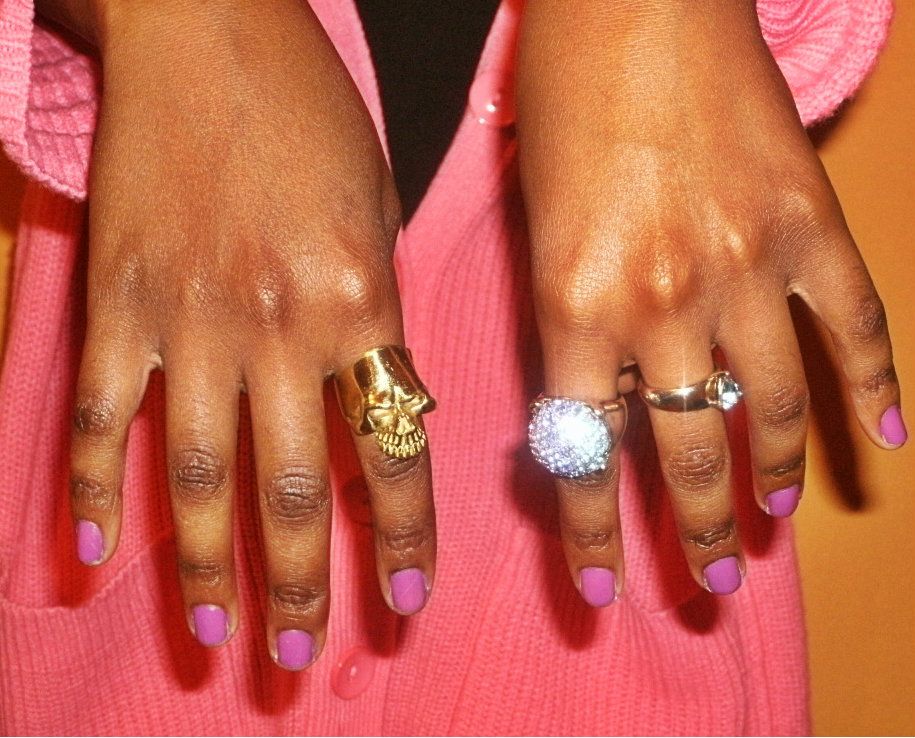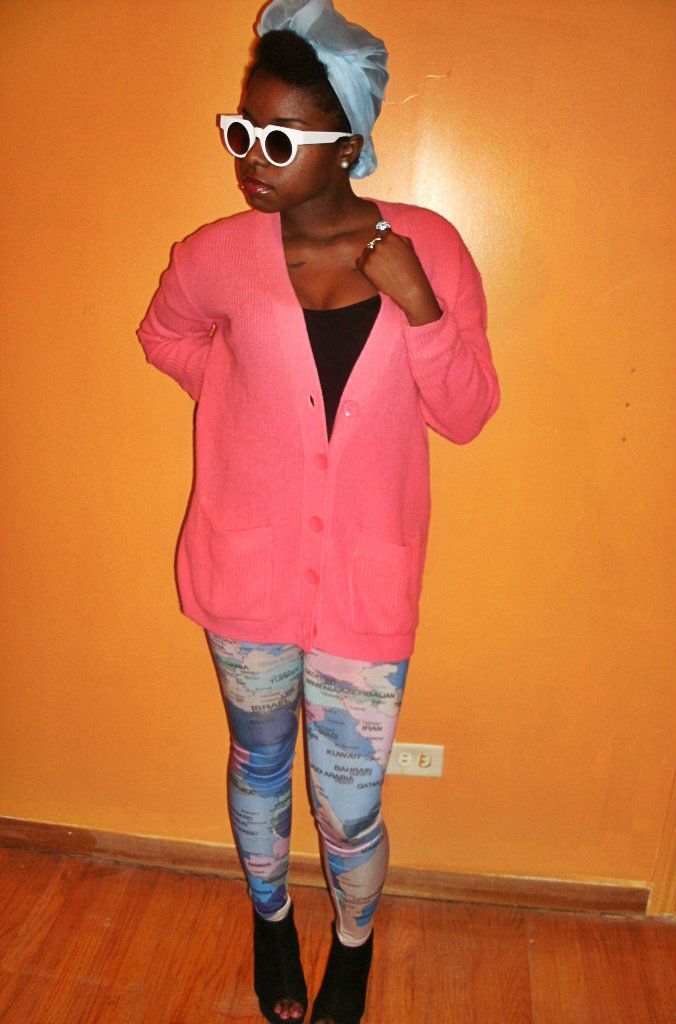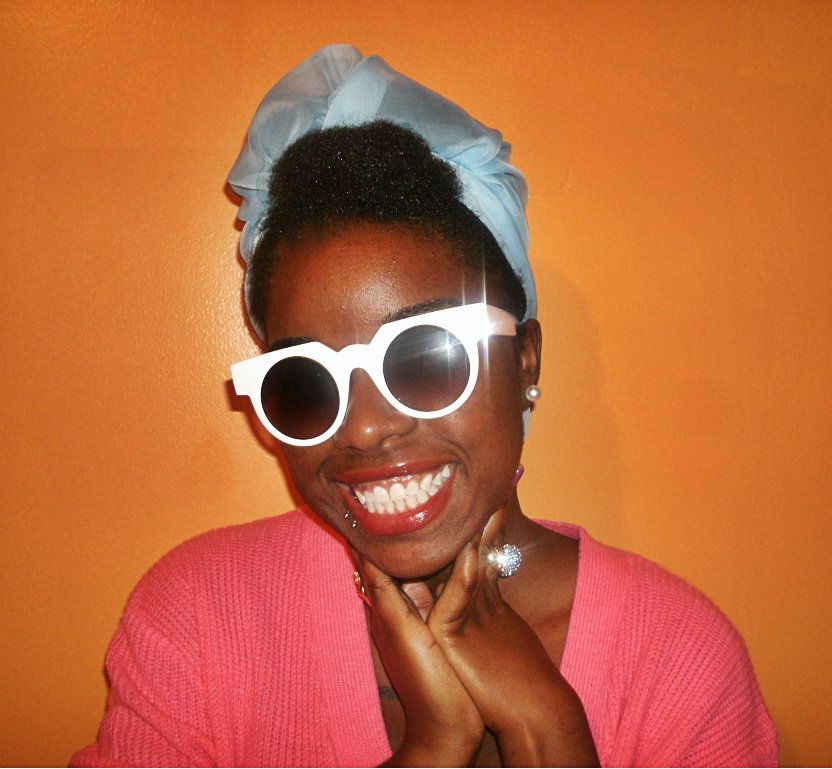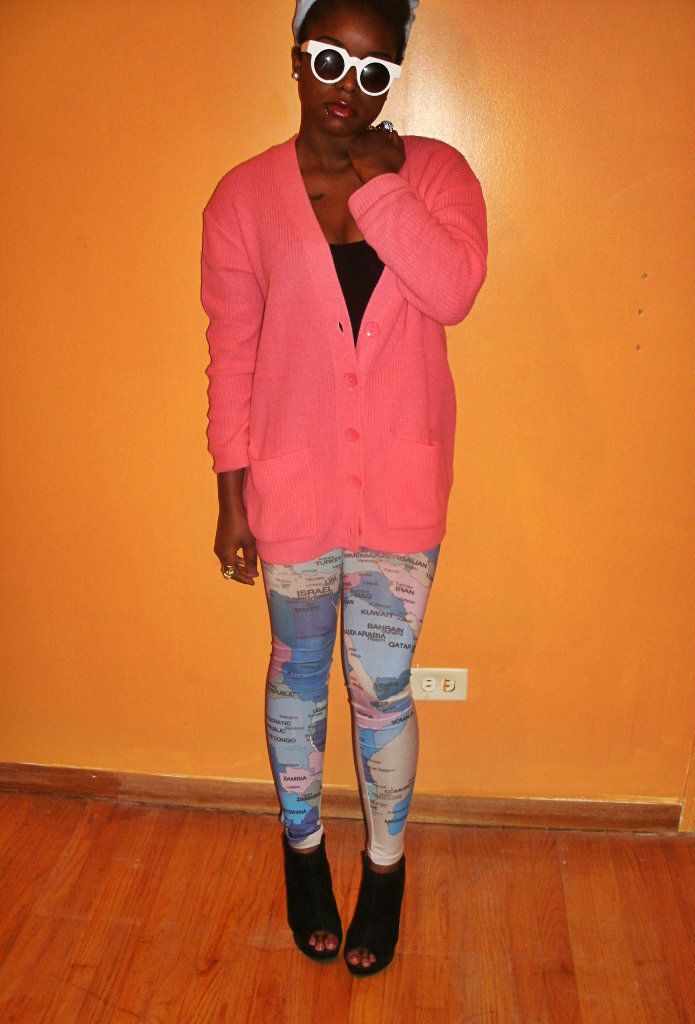 Cardigan: Forever 21. Sunnies: ASOS. Leggings: NastyGal. Shoes: Forever 21. Rings: Assorted H&M/Forever 21. Scarf: Beauty Supply Store find.
I love these leggings. I am a fan of all things quirk, and the maps on these babies are everything I could have ever wanted and more. After my hopes of acquiring beautiful legwear were dashed when Black Milk ran out of those gorgeous leg bones leggings, I knew I had to set my sights elsewhere.
So one dark day, when my boredom had reached an insurmountable level that even porn couldn't satisfy, I stumbled upon NastyGal's website and saw these $34 leggings. Now, the Leg Bones ones were like, $80, so I figured the price, while still high for leggings, was reasonable enough.
And then I made them bitches MINES.
I wanted to go for a pin-up look with the sunglasses and all. Love it. I would do it everyday if I could!
So, it is only fair with this post that I also mention a song that clearly demonstrates...that it has nothing to do with fashion at all, but shares a namesake. In 2004, Yeah Yeah Yeahs released it as a single from their album, (my personal favorite)
Fever to Tell
. The backstory is that Karen O wrote it for then-boyfriend Angus Andrew, frontman of Liars. And
Word of God
also says that Maps stands for "
M
y
A
ngus
P
lease
S
tay." The tears in the video are real. She was baaawing because her man said he'd to the video shoot, but didn't arrive until 3 hours later. When he finally did, the waterworks began. Aww.