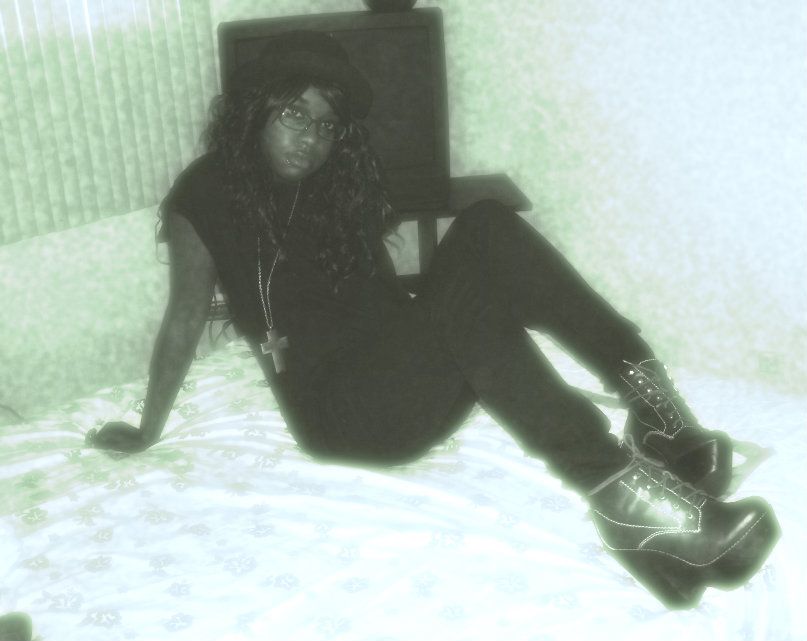 Top: Urban Outfitters. Hat: H&M. Shoes: Jeffrey Campbell. Pants: Forever 21. Chain: Forever 21.
Like my creep-tastic goth swag? I had to do it. I was even considering putting on black lipstick. But I didn't want to go that far.
I have a strange love for creepy shit. There's a gilded skull piggy bank in my room. I own black steampunk-looking sunglasses. Vampires have always fascinated me. I listen to Nine Inch Nails. I went through a phase in high school when I thought I was punk. When high school ended, I thought I was hardcore and listened to nothing but Bring Me the Horizon and various other metalcore bands like the Devil Wears Prada and Attack Attack! I also was madly in love with My Chemical Romance and developed a strange crush on Gerard Way after seeing the "Helena" video. To this day, I still think he's hot shit.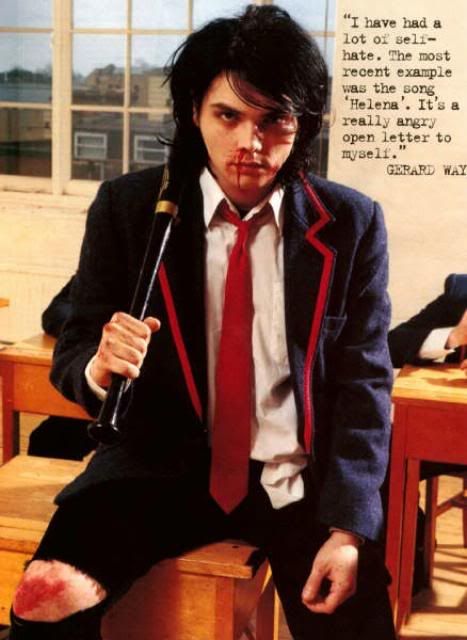 Yep.
So because of my love of weird/creepy/morose shit, I compiled a list of songs that reference skeletons, ghosts, and what-have-you. Call it the...
Creepy As Fuck Mix
01: Last Living Souls//Gorillaz
02: Living Dead Girl//Rob Zombie
03: Skeletons//Yeah Yeah Yeahs
04: Demons//Sleigh Bells
05: Cemetery Drive//My Chemical Romance
06: Dracula's Wedding//Andre 3000
07: Lips Like Morphine//Kill Hannah
08: Bones//The Killers
09: Miss Murder//AFI