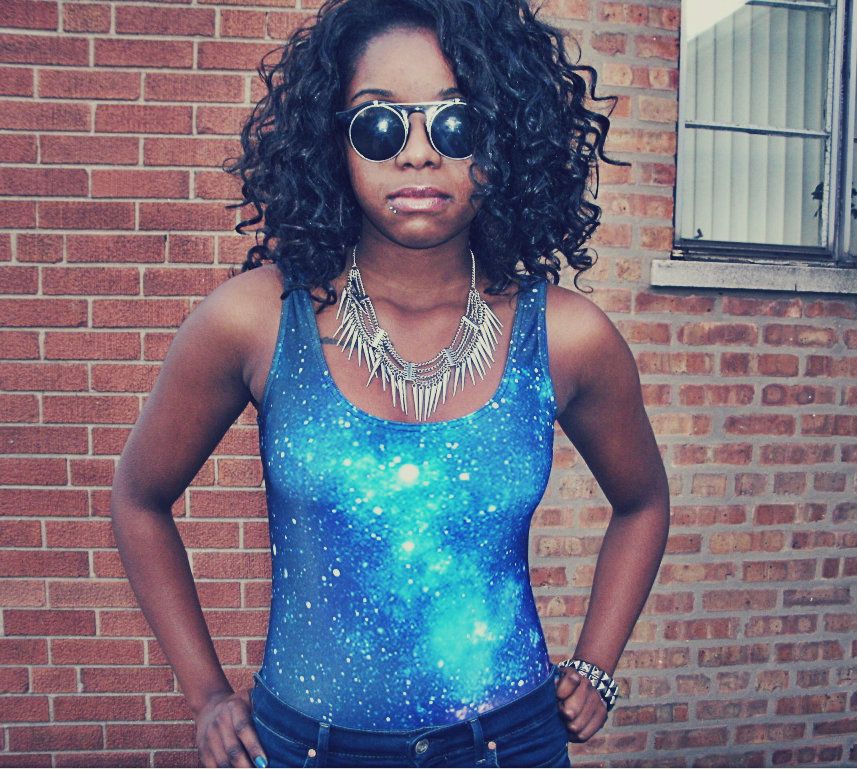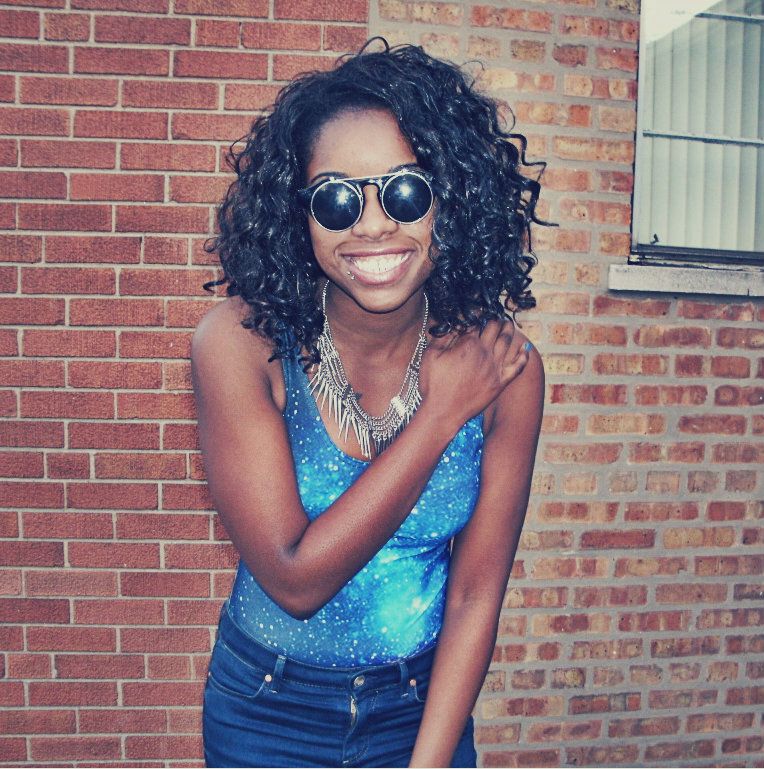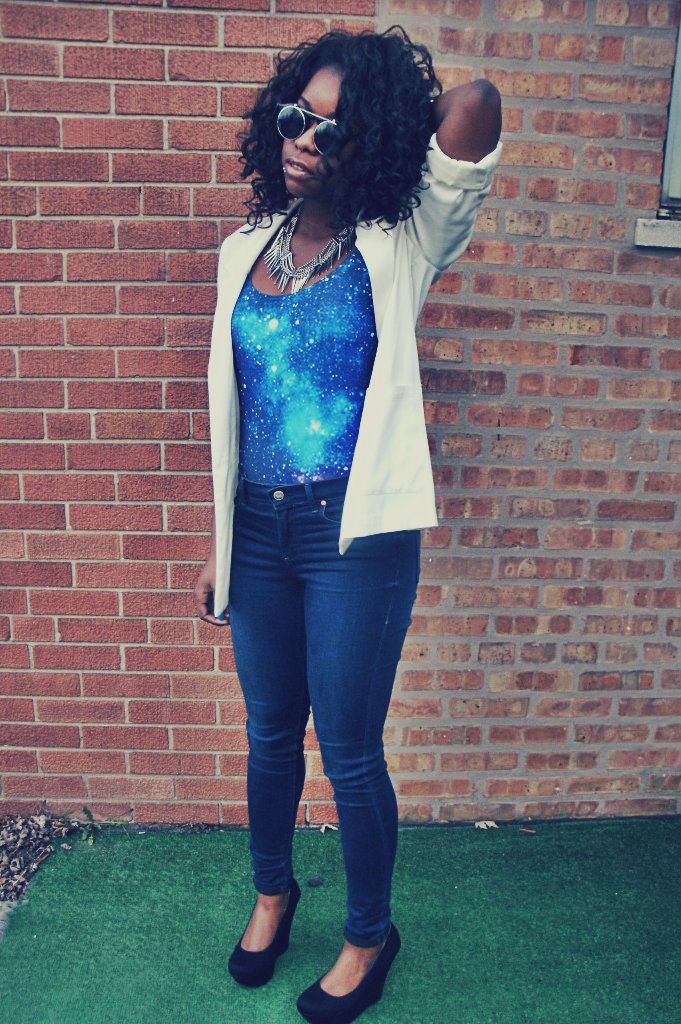 Blazer: H&M. Jeans: Topshop. Bodysuit: Topshop. Necklace: H&M. Sunglasses: H&M. Shoes: Walmart.
Per the post about bodysuits, here is me wearing it. I love this thing. Swimsuits as tops should definitely be pushed more. Do not be afraid to layer. I love the fact that I can wear this come summertime as a top and just shimmy out of my shorts and jump in the pool. (Semi Friendly Fires reference!) Added a white blazer to offset the rest of the colors. I wore heels but quickly came out of those bitches when I almost ate it after tripping over this...thing in the floor. Seriously. That shit was br00tal.
Finals are this week. I'm so stressed but happy because come Thursday, school is ov-ah and I am finally free to just work and hang out. YES. The life of a commuter is one that makes you long for laziness even though you already are lazy.