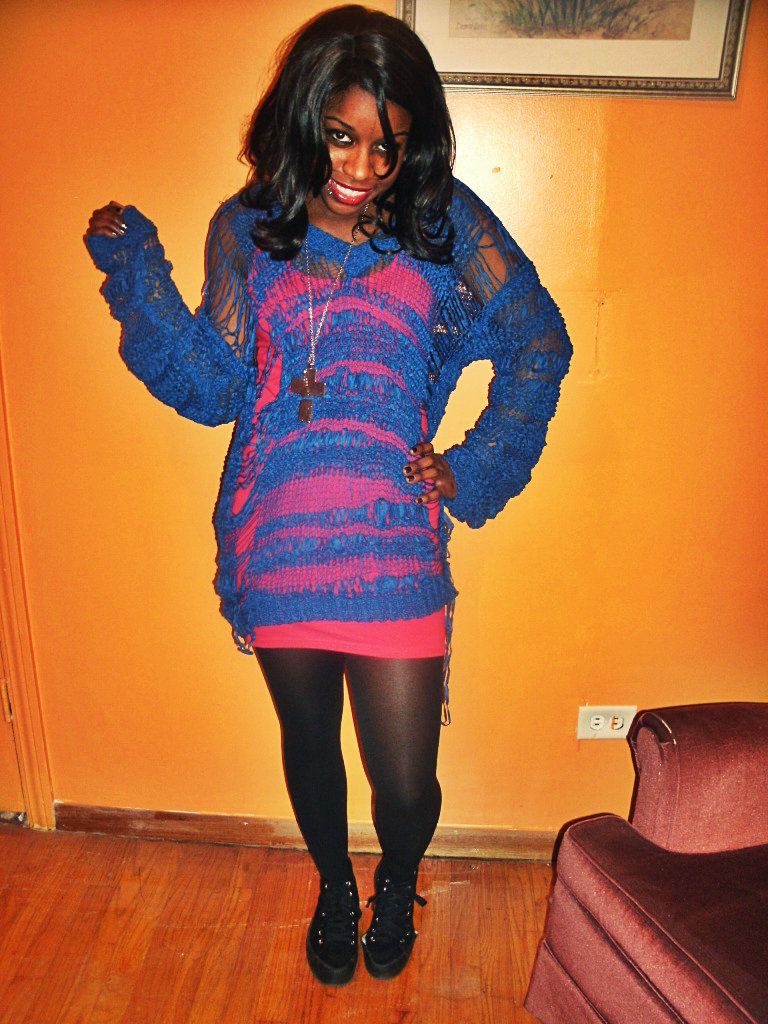 Sweater: Urban Outfitters. Dress: H&M. Shoes: Akira. Necklace: Forever 21.
This electric blue fishing net layers so well over pink, doesn't it? I really dug it. Since it's ball-freezingly cold in these parts, It always helps to layer. Granted, this picture was taken when it wasn't as cold, but it still goes to show how layering can reinvent your outfits and make them seem 1000 times more wearable.
School starts back in a week. Not that thrilled, but at least I picked up an awesome internship at a music-based online magazine! Out of everyone, they chose me and even said my writing is "smart and impressive." I almost shat a brick. It's at Pop'Stache. Check out their website here.